Member Area
Merchandise Store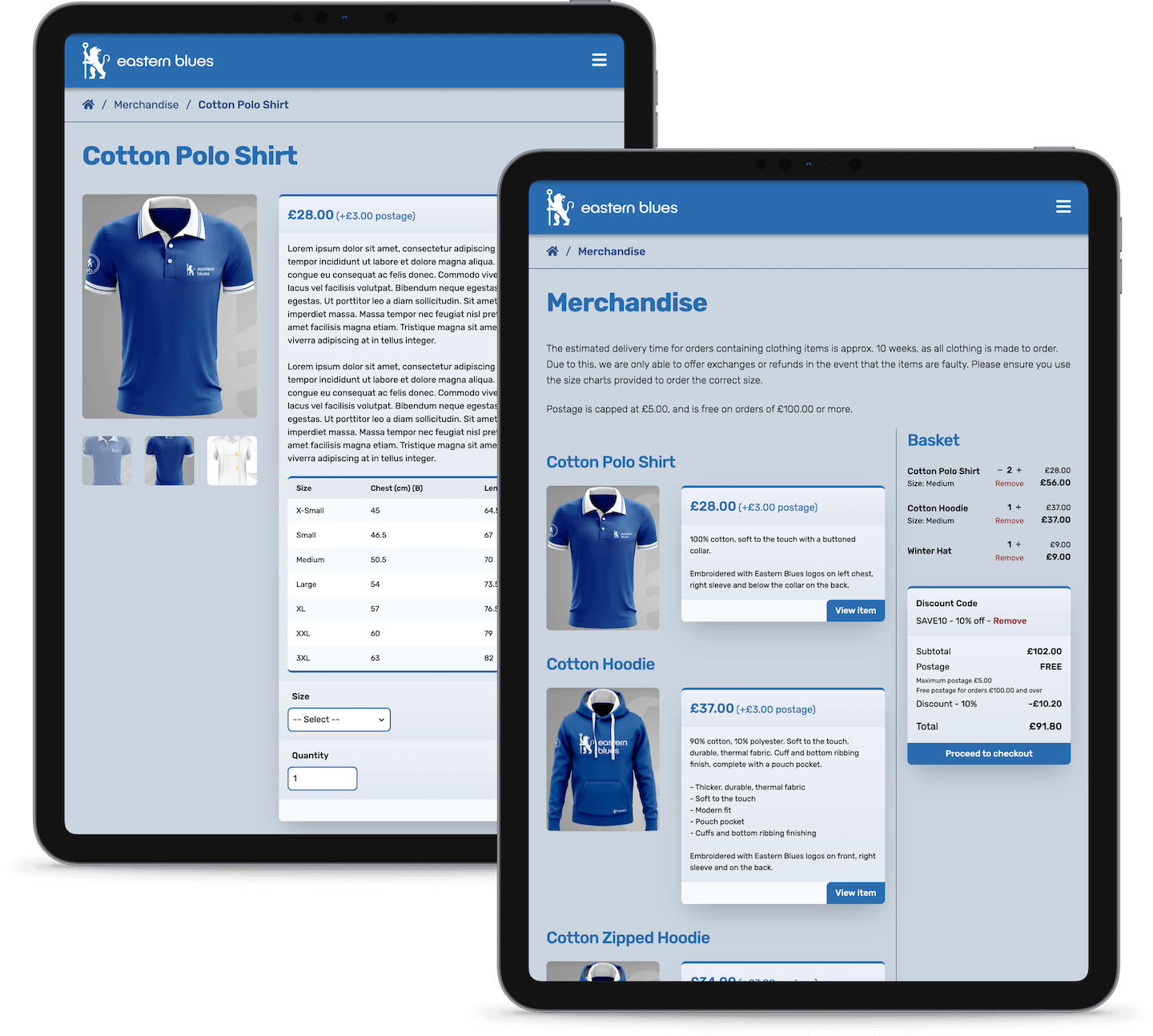 The merch store allows Eastern Blues to sell branded attire and other products to their members.
The product detail pages have a gallery of images, and products can be configured with a number of attributes such as size, as well as configuring sizing data tables.
A maximum postage limit can be configured to ensure postage doesn't become too expensive on large orders, and a threshold for free postage can also be set. There is also the ability to apply a fixed price or percentage discount code to orders.
Payments are processed by Stripe, with the option to use a previously used card without having to re-enter the details, or to pay with a new one which will be remembered for future use.